Do you have health questions?
We may be able to help...
| | |
| --- | --- |
| | As a free service, our telephone support desk is extremely knowledgeable regarding the benefits of the products and in their usage. However, we always advise that you should work directly with a Naturopathic Doctor to ensure the customization of the cleansing and health programs are specifically tailored for your needs. |
Dr. Sherry Furlow, ND
For the needs of our customers who do not currently have a qualified Naturopathic Doctor to provide individualized care; Dr. Furlow is an independent Naturopathic Doctor who can provide not only in-office appointments, but also over-the-phone personalized professional consultations, at an extremely affordable rate.
| | |
| --- | --- |
| | If you are interested in scheduling a consultation phone call with Dr. Furlow simply call our Customer Support telephone line, and we will schedule a time slot based upon her availability and what is also convenient for you. |
Dr. Furlow's Consultation Rates (in-person or via telephone):
$50.00 for ½ hour
$85.00 for 1 hour
---
Ask the Naturopathic Doctor!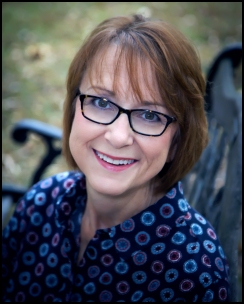 Dr. Sherry Furlow, N.D.
Dr. Sherry Furlow is a wife, mother, grandmother, Board Certified Naturopathic Doctor, ordained minister, speaker, facilitator and teacher.

She has been married to her husband, Hank, for over 36 years. They have two adult children, and four grandchildren, one of whom they are helping to raise in this new season of life.

Dr. Sherry believes that by God's design, everything begins, continues and ends with family. She is an advocate for the family and founder and director of The Dream Center of Montgomery, Inc. Established in 2008, as a nonprofit religious public charity, The Dream Center focuses on the healing and wholeness of the individual and family unit.

Ever since childhood, Dr. Sherry has had a sense of destiny and a desire to help and strengthen families. For over twenty years, she has had the joy of offering a path to healing through various outreaches, meeting the physical needs of people, as well as counseling, classes and workshops. Dr. Sherry also addresses the psychological and spiritual needs of individuals and families who are broken or in pain.

She serves as the State Director of Life Skills of Alabama, an affiliate of Life Skills International, and as the Director/Certified Facilitator with Life Skills of Montgomery. Dr. Sherry received her Doctor of Naturopathy degree through the Trinity School of Natural Health and is board certified through the American Naturopathic Medical Association. She desires to build a bridge between allopathic medicine and naturopathic medicine by helping individuals take charge of their physical, mental and spiritual health. Dr. Sherry believes in healing of the whole person, bringing together unity of the body, soul and spirit.





The telephone number for more info:


866-448-1789 or 334-448-1789